A Tour of Pineapple Sails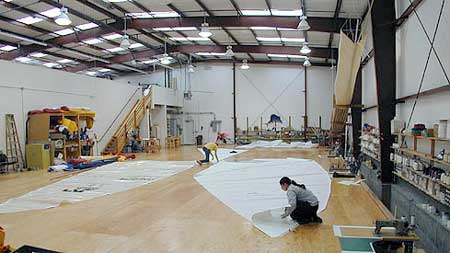 Walk onto our sailmaking floor, the largest in Northern California. Dozens of skylights add high quality diffuse light to the already well-lit space. An innovative recessed walkway along the back wall allows flush-mounted sewing machines and a table-level working surface.
The batten storage rack is to the right running down the wall. The stairs to the mezzenine are to the left.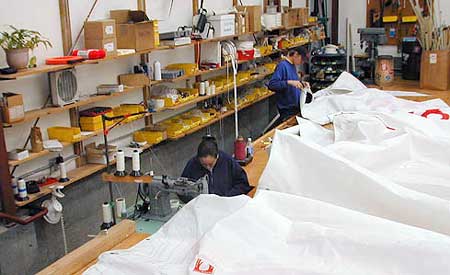 This is our Handwork "pit." The whole area is recessed so sails can be worked on without lifting them to a working surface. The drill press stands on the floor, and you can see the hydrulic ring press (purple cylinder just over Sara's left shoulder) which can be moved around to what ever location is suitable.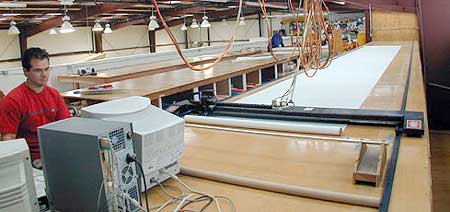 Climb the stairs to our mezzanine where you'll see our computer controlled plotter/cutter on the vacuum table, along with an assembly table and a special roller-equipped seaming platform.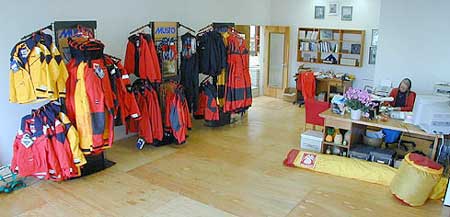 This is our business office. There is plenty of room to discuss new sails, receive repairs, and browse our Musto foul weather gear inventory and look at Dubarry Boots and Shoes.