Sunbrella Colors and Light Transmittance

In a related article, we discovered that white Sunbrella ("Natural") was allowing UV radiation to pass through the cover and damage the sailcloth underneath. Below is a table from Glen Raven Mills, the manufacturer of Sunbrella. It lists the transmittance of various forms of light through different colors of Sunbrella fabric. For the Sunbrella to do a good job of protecting your jib, you are looking for a low numbers in the Transmittance columns.
For sailcloth, it is generally agreed that UV is the most damaging form of light. Experience has shown that Pacific Blue does a perfectly fine job of protecting sails, and it shows 7.4 in Solar Transmittance, but 0.1 and 0.0 in the other 2 categories. Apparently everything does not have to be zeros in all the columns for proper protection. But I would recommend favoring low numbers in the UV Transmittance column.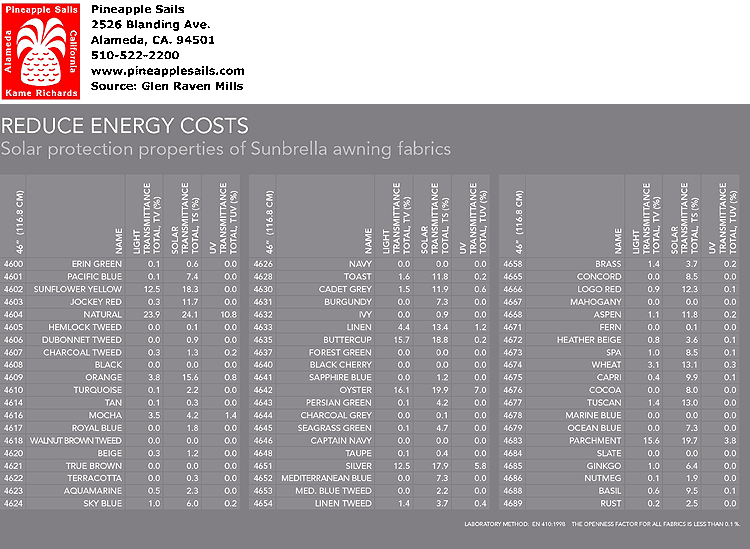 Printable PDF: Sunbrella Properties